X-Static technology
Protection engineered into every single product
What is X-Static technology?
The primary mechanism of action behind X-Static is the release of silver ions. Fabrics engineered with X-Static technology release positively charged ions in the presence of moisture naturally emitted by the skin. This ionic action helps inhibit and eliminate microbes on the surface of your bed linens, protecting them from microbial impacts.
X-Static is a proprietary product of Noble Biomaterials, Inc., a global leader in advanced antiviral and antimicrobial technologies.
Over the past 25 years, this exclusive technology has been used in footwear, sportswear, denim, accessories, bedding and towels to enhance products with antimicrobial and anti-odour performance, thanks to the properties of pure silver.
Benefits of pure silver on our products
All SilverPro products are made with exclusive X-Static pure silver fibre permanently bonded to cotton. This offers a series of benefits to improve sleep quality and enhance well-being: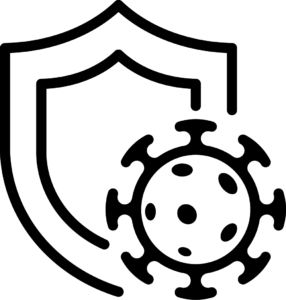 Antiviral and antimicrobial
Textiles are a vector of transmission, providing a hosting surface for viruses and bacteria. The X-Static Technology used in SilverPro products inhibits the growth and persistence of bacteria, fungi, and viruses on textile surfaces and dramatically reduces the viability of microbes on soft surfaces. X-Static fibre has also been found effective against viruses, reducing viral viability in 2 hours by 99%.
Anti-odour
X-Static® fibre is able to eliminate unpleasant odours that form due to bacteria, denatured proteins and ammonia. The natural properties of silver inhibit these reactions and therefore prevent the formation of odours.

Natural
Silver is 100% natural and all the textile materials in SilverPro products have received the Oeko-Tex® Standard 100 accreditation, which certifies that it supports human ecology through biocompatibility and the absence of harmful substances in the manufacturing process.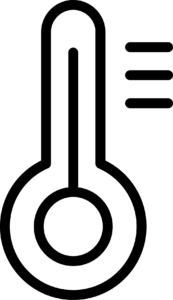 Thermoregulator
Silver regulates the passage of energy between the body and the surrounding environment by adapting to body temperature. It is ideal both against the cold, because it reflects 95% of infrared rays and radiates heat at very low speed, and against the heat because it dissipates the heat to the outside.
Anti-static
X-Static pure silver filament provides instantaneous static reduction that protects the individual as it dissipates electrostatic charges and protects the body from electromagnetic fields. This enables the body to disperse tensions during sleep with a significant psychophysical benefit.
The antiviral effectiveness of X-Static Technology against human coronavirus
A study was conducted in April 2020 by the certified lab, Bioscience Laboratories, Inc. which tested the Human Coronavirus strain OC43 on X-Static Metallized Fabric over time using ISO 18184 procedures.
The study evaluated the virucidal properties of one treated fabric test material when challenged with human coronavirus. Samples of fabric were evaluated following 4-hour, 12-hour, and 24-hour exposures to the virus.
The study found that X-Static Metallized Fabric demonstrated a statistically significant reduction in virus viability of the Human Coronavirus OC43 at the highest viral concentration (3 log10) whereas the regular fabric, an unmetallized version of the same fabric, showed no effect.
The study returned the following results on the reduction of Human Coronavirus OC43 viability over time:
X-Static fabric reduces human coronavirus 6x faster than a regular fabric (4 hours vs 24 hours).
Human coronavirus remained viable for 24 hours on a regular nonwoven fabric, but only 4 hours on an X-Static nonwoven fabric.
The infectivity rate of the virus after 4 hours is 3 times greater on the regular fabric than on the X-Static metallized fabric.
99% of human coronaviruses are unviable after 4 hours on X-Static Metallized Fabric.